My loves from the Lanvin x H&M Designer Collection...
Everything in the collection came in pretty packaging, fabulous boxes and dust bags for the accessories and the garment bags donned a lovely design. The shopping bags featured whimsical artwork with the saying "I want Lanvin... Not flowers." I always love those little details...makes carrying it around all day a little more fun!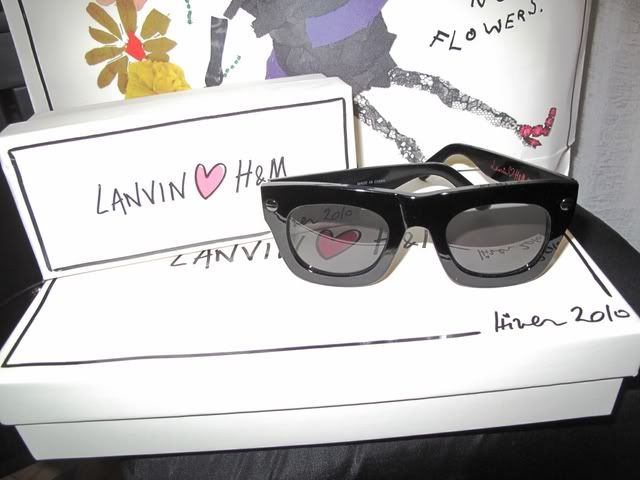 Sunglasses - $19.95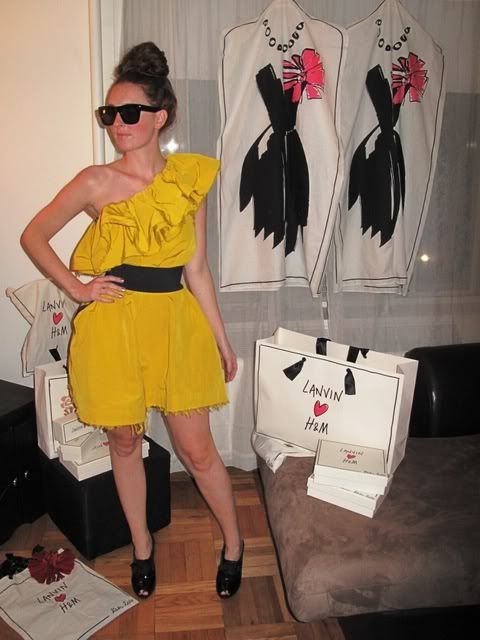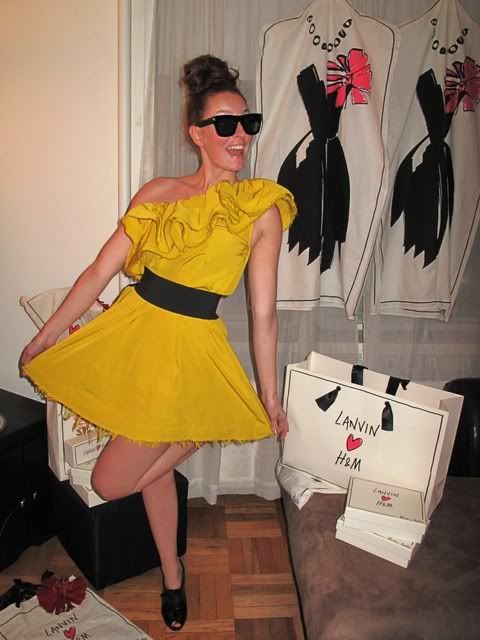 Fabulous Yellow one shoulder dress - $199.00
This is one all the girls were after, they had taken the last one off a mannequin and all were gone when I made it in to shop. Then I found mine in the hands of an employee bringing it to the floor from the fitting rooms. Thank you to the girl who didn't want it!


Necklace - $39.95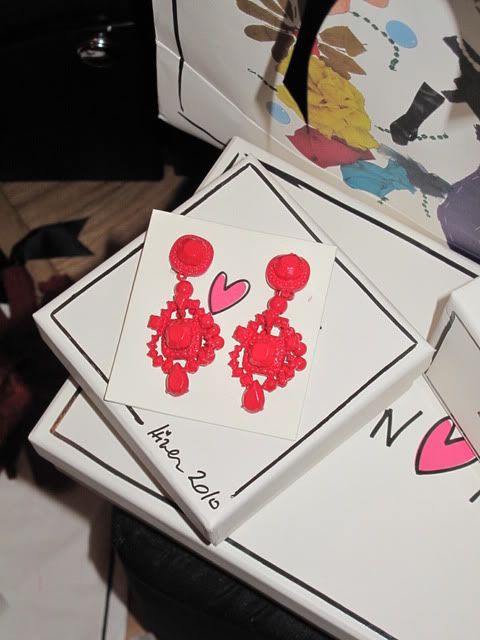 Earrings - $19.95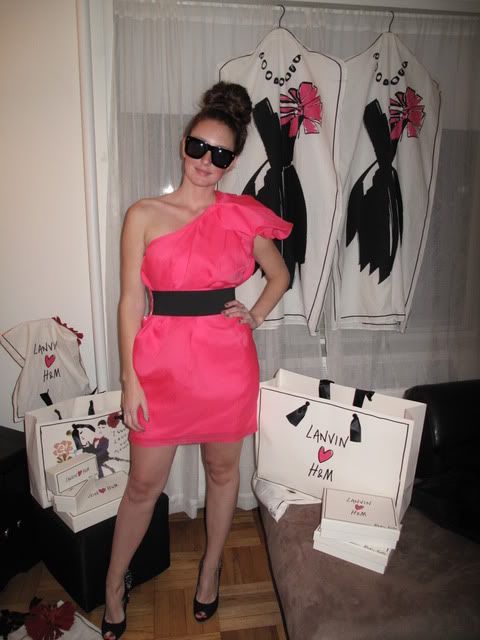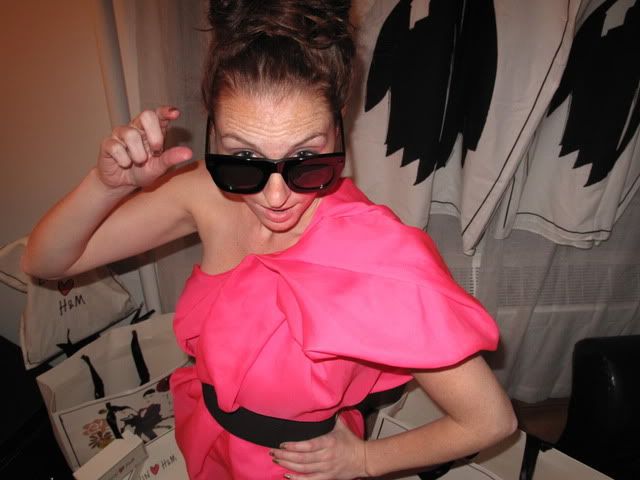 Hot Pink One Shoulder Dress - $199.00
I grabbed the last one and so happy it found its way to me!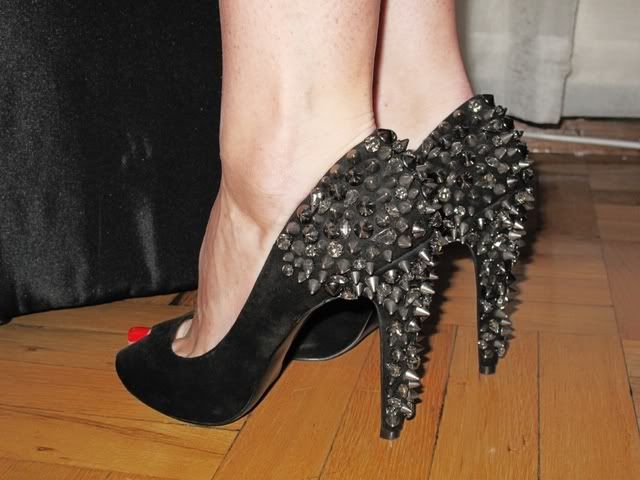 These aren't Lanvin but they will look so fabulous with my dresses.
To get these goodies it was quite the adventure! Read about it
here.