Next up in for a Target collaboration...
Calypso St. Barth
!
Just in time for warm weather and my summer cruise (YAY)! The collection is set to launch May 1st and will include clothing and accessories for women and children, plus home goods like candles, pillows and glassware. Normal Calypso pieces can cost you up to $800 but they are delivering on the price friendly Target philosophy, prices will range from $1.99 - $79.99. I must say I'm pretty excited about this one!
No images have been released as of yet, but when they do I'll be sure to share! To get an idea of what we might see these are some pieces from the Spring 2010 collection.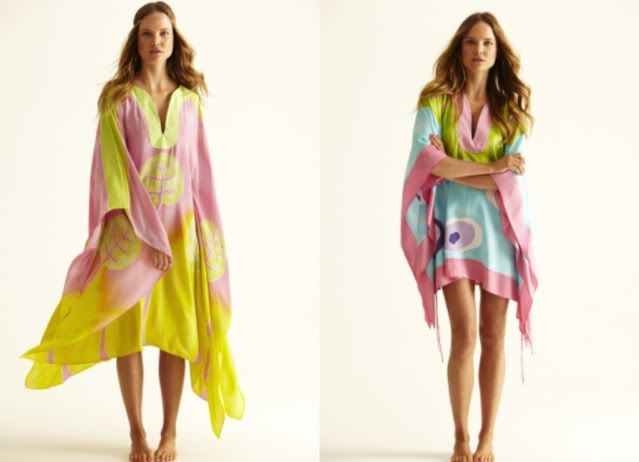 (Instyle)