Monday night I headed to The Soho House to check out the 6 Shore Road Fall 2011 presentation. I had heard very little about the brand before, so you could say I was excited and curious to check it out. I was not disappointed, the collection was amazing, I loved so many pieces it was hard to narrow down my favorites.


A bit about 6 Shore Road and the fall 11 collection, Le Maison...
6 Shore Road seamlessly transcends the boundary between RTW & resort wear. Originally inspired by lazy sundays spent at Sunset Beach on Shelter Island, the collection's modern variations of cover-ups & coordinates are designed to be worn from dusk til dawn.
Le Maison authentically captures the spirit of carefree days spent at the Cristal Room Baccarat in Paris amongst friends. Intended for lounging by the fireplace, sipping champagne at the bar & dancing around to the music of the city, the styles are glamorous yet comfortable.
- 6 Shore Road


The presentation event at The Soho House was fabulous, after sipping some champagne and mingling the models came out and the overall feel among the room was WOW! So many stunning items, lots of sequins, dresses and separates done in feminine silhouettes. I can see myself wearing just about each and every piece of the collection. You can count on some 6 Shore Road hanging in my closet in the future.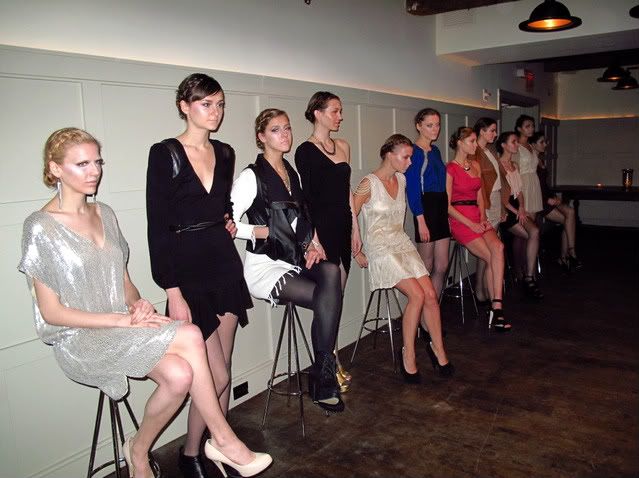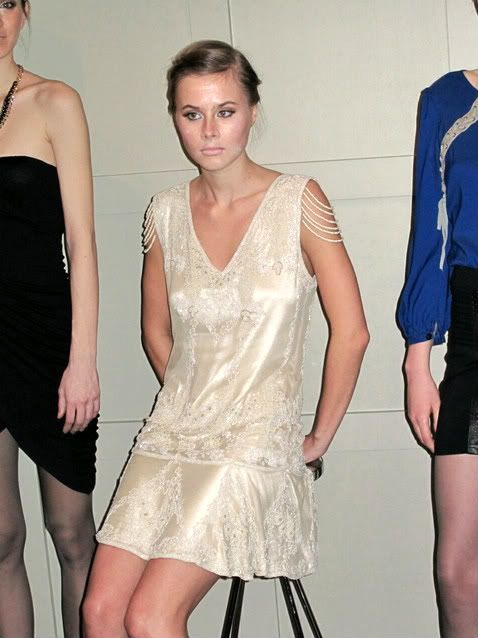 6 Shore Road can be bought at:
Singer 22
Revolve
Pixie Market