I just got word from my friends at Francesca's Collections that there is a two day dress sale starting today, 3/31 and it's online only! I had to share with you, Francesca's has some super cute dresses perfect for spring and summer!
he

The details:
Thursday, March 31, 2011 -
April 1 - 9am - Friday 12am
30% off all regular priced dresses
!
I did a little browsing of the dress section and these are my picks.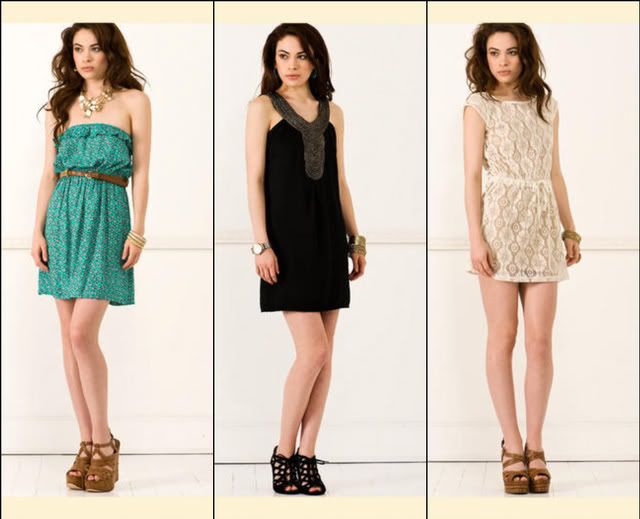 Turquoise Dress
- $38.00 + 30% off
Black Dress
- $44.00 + 30% off
Lace Dress
- $38.00 + 30% off