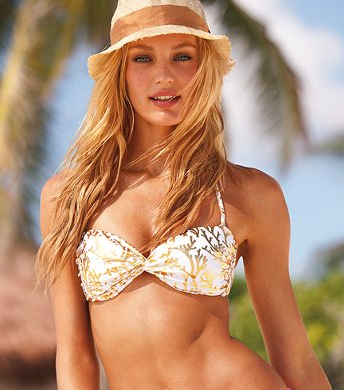 At the end of April I'm heading to the beaches of Mexico, so of course that means spring break shopping! I always love to get some new goodies for the trip and I have an addiction to buying swimwear. Check out my latest buy!
Gold Coral Bandeau
- $25.00 - Victoria's Secret
It comes with a matching bottom but I just bought the top and I plan to wear it with the solid white bikini bottom I already have. Just a little trick I do to save a little...