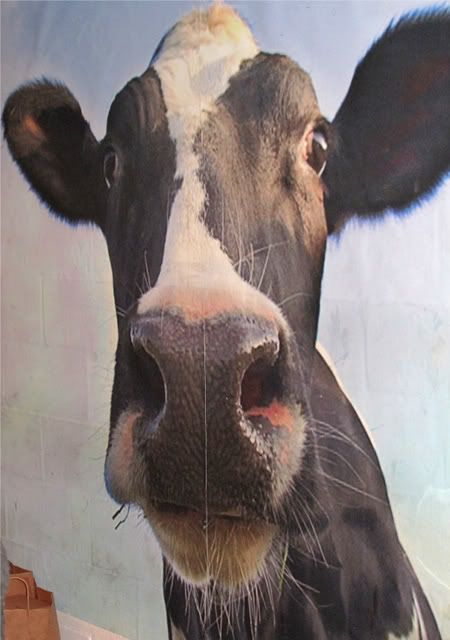 I recently did a cupcake baking class with two of my friends. We had the best time so I had to share my fun with you! The class was held at
Butter Lane
in the East Village, NYC. The three of us were in charge of making the chocolate cake batter and chocolate frosting while two other groups made vanilla and banana cakes. We hadn't even gotten to the frosting and I was already on a sugar high from all the batter I was eating. whoops.
Making the batter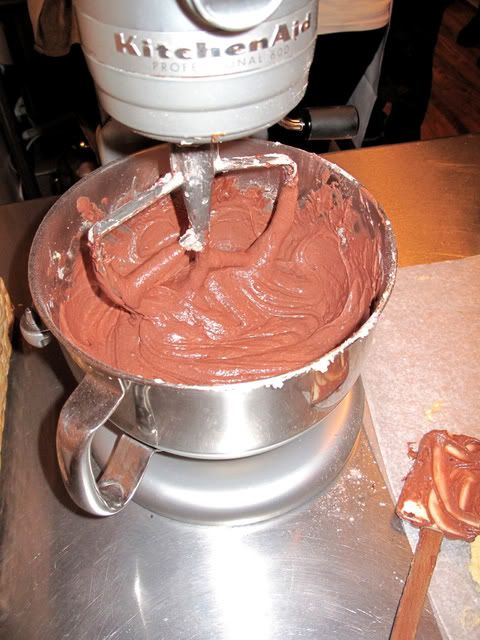 Chocolate cake batter - so tasty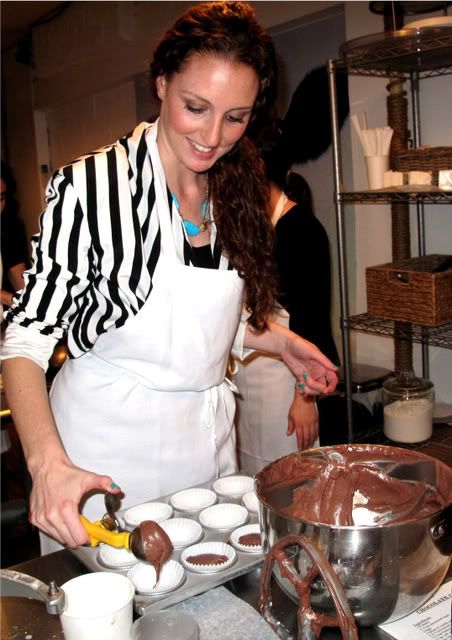 This little scooper is my new best friend
After the frosting was made we learned how to frost, the Butter Lane way. We then had a little competition of who was the best ' froster'... each given two cupcakes and five minutes to frost.
The judging happened and I was awarded the best froster ever honors :) I know my mom is so proud!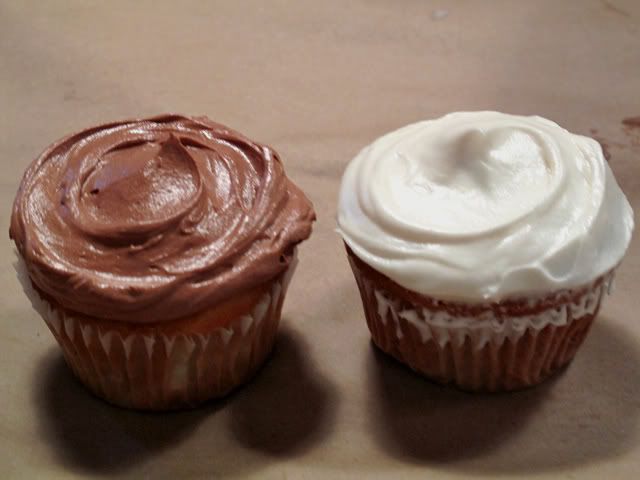 The winning frosting work
We frosted, frosted and frosted all 108 cupcakes and each left with a bakers dozen of delish cupcakes in all sorts of flavors. My favorite creations were the banana cupcake with chocolate peanut butter frosting and the chocolate cake with raspberry vanilla frosting.
Black and white blazer - H&M, Turquoise necklace - bought on gilt groupe