Hello Spikes! It's time for fab. forever finds...
This time I've found this super amazing necklace that is an instant statement piece.
Pair it with a simple black or white tank and jeans or wear with a solid colored dress. It comes in gold and silver, I personally prefer the gold. A necklace like this is the perfect way to freshen up your look for the summer season!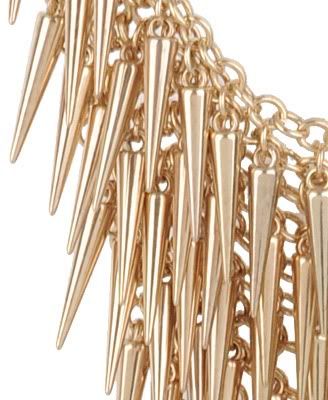 Necklace
- $8.80 - Forever 21